Kenneth M. Alexander

Sheriff

Sierra County, California

A Real California Lawman

by

Dennis J. Lovejoy

Born in Roosevelt, Oklahoma during the Great Depression in 1932, Kenneth M. Alexander, moved to Loyalton, Sierra County, California with his parents and two sisters in 1938. He spent all his school aged years in Sierra County, graduating from Loyalton High School. He married his high school sweetheart, Elsie Kubaiko, on July 10, 1950. During the next 16 years, he and Elsie had 9 children.  

Ken was an Air Force veteran during the Korean War. This patriotic duty no doubt piqued his desire and interest to serve a life of public service. In 1961, he became a Deputy Sheriff in Sierra County, appointed by then Sheriff Wilbur "Dewey" Johnson. Sheriff Johnson was one of the most tenured Sheriffs in California. He was a friendly, unassuming, and gutty mountain lawman who worked on dozens of cases that drew national attention. Undoubtedly, he saw something in Ken and became his mentor. 

In the early 1982 and 1986 Ken ran for Sierra County Sheriff and won both elections serving the citizens continually into the 1990's, when he retired. He also held the positions of Sergeant and Undersheriff for the Sierra County Sheriff's Office.

To come full circle, Ken was also the Sierra County Justice of the Peace (Judge) and a District Attorney investigator prior to 1982. 

Sheriff Alexander led the investigations into a rash of murders in this small, rural mountain county during his term in 1984 and beyond when the county was the site of 9 murders in 18 months after 42 years relatively calm. The drain on the small county's budget for this period caused 3 county employees to be laid off. Sheriff Alexander turned down a $5000 yearly salary increase to pay his deputies overtime to investigate the murders. A nationwide dragnet resulted in several murderers arrested within a relatively short period of time.

Sheriff Alexander retired in 1996. Please enjoy looking at the attached photos of memorabilia from his lawman days and of his family. 

Badges worn by Sheriff Alexander over the years.

Sheriff Alexander's children, circa 1967-68

Sierra County District Attorney Investigator

Original ID Card from 1961

Sierra County Sheriff Historical badges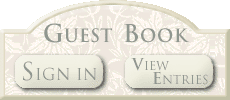 Click on photo below to access the Sierra County Sheriff's webpage

Consider signing the guest book below and let us know what you think of this webpage

Click here for the

History of Sierra County, California